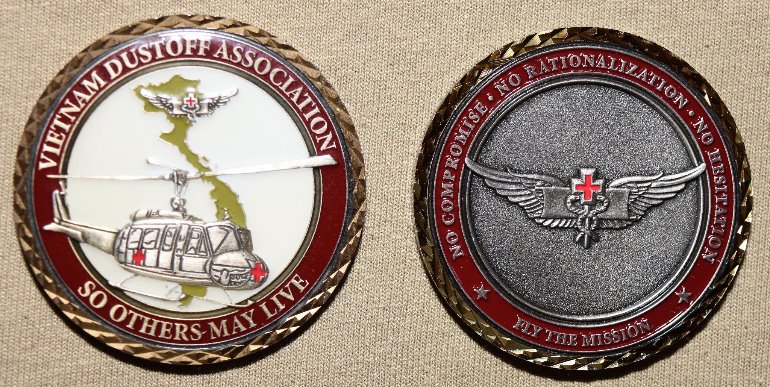 Association Challenge Coin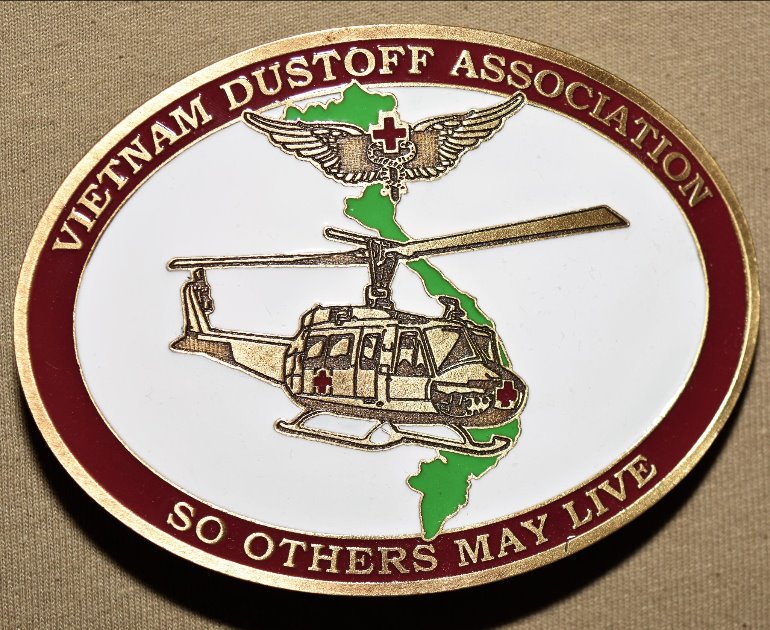 Belt Buckle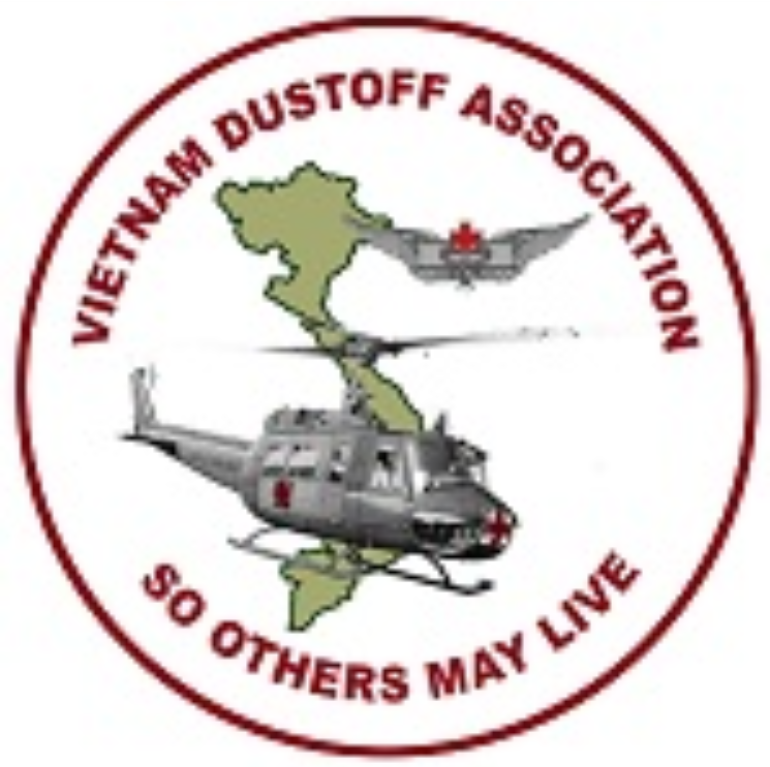 Association Patch
If you desire to join the Vietnam Dustoff Association, the criteria is to have served in some capacity within Dustoff during an assignment in Vietnam, served in the Medical Corps and or are a surviving family member of a person who met these requirements.
We have a membership form can be obtained by contacting dustoff40@msn.com You can prepay prior to requesting a membership form and your Life Membership Certificate will be sent when the form is completed.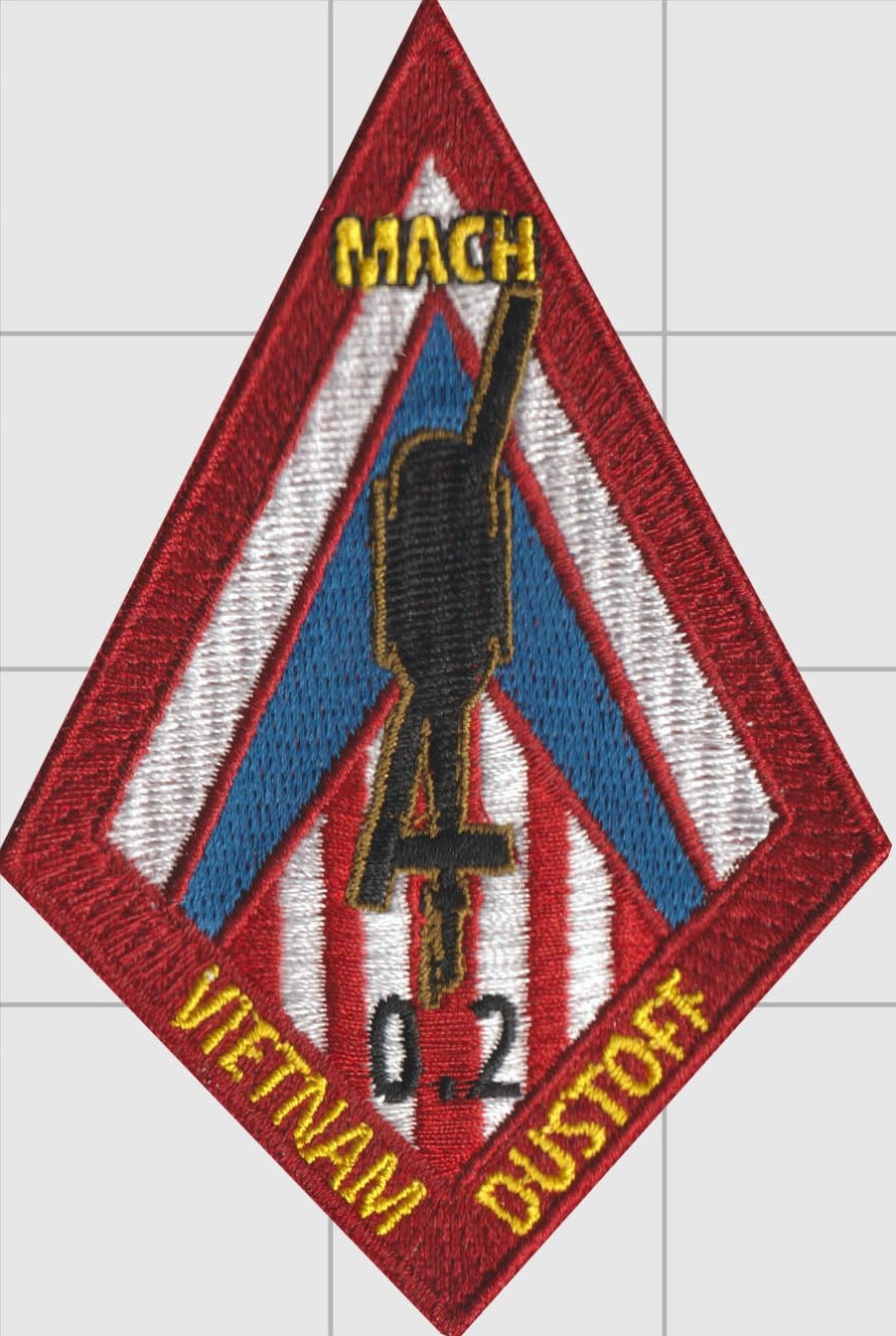 MACH SPEED PATCH

The Mach Speed patch was created to honor the Dustoff Crews who in flew in Vietnam. These crews operated on all ends of the speed envelope in order to extract their wounded soldiers and get them to medical care. Calibrated Vne for a UH-1H was a 124 knots which converts to Mach 0.2. The colors of the patch represent the Maroon and White for Medical Corps, and Blue for our current Aviation Branch. The patch measures 4" from top to bottom.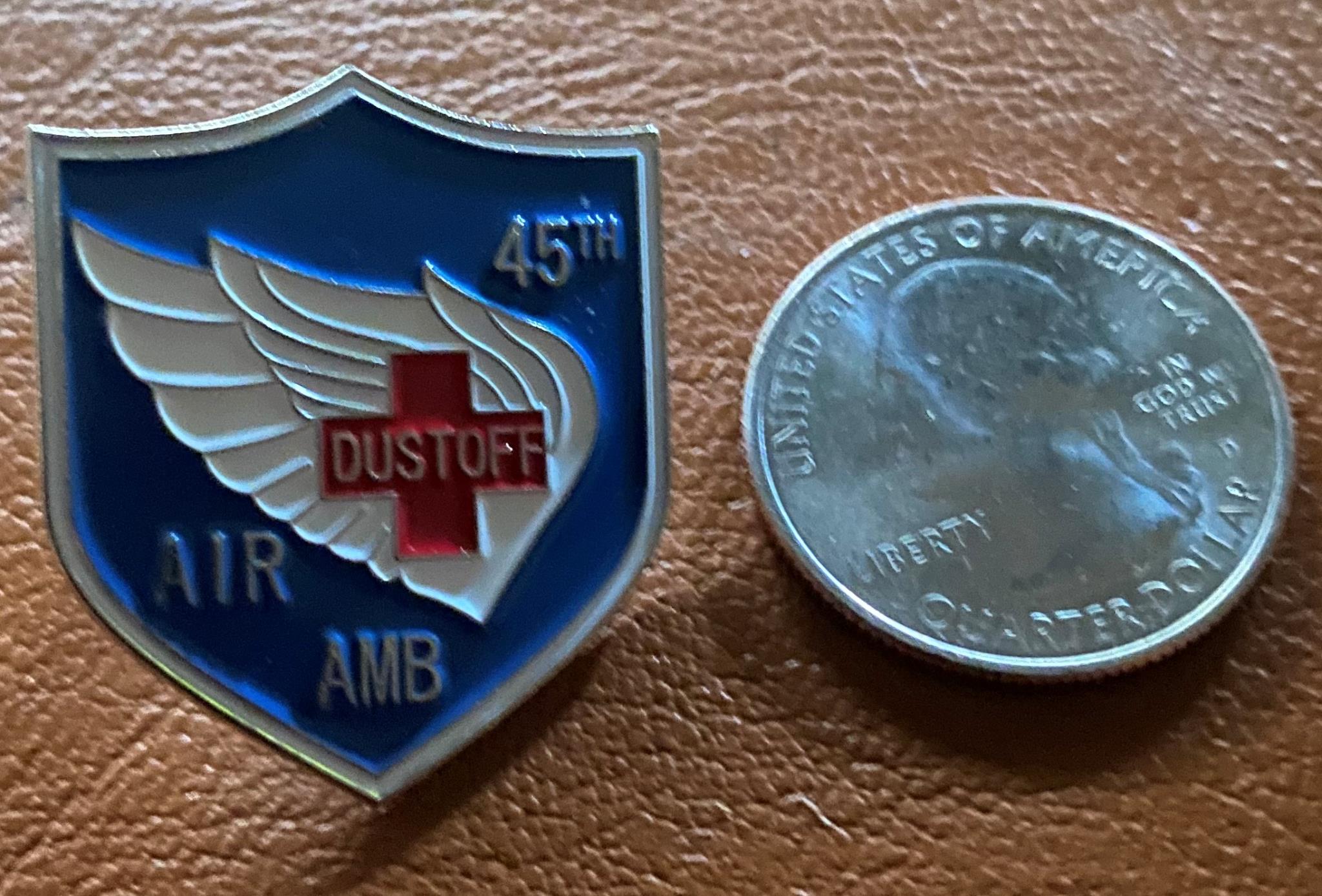 For those of you who flew with the 45th Medical Company (AA) or a collector of military unit hat pins, this is something you may want to order before the supply runs out. These are very much like today's unit crests. You can see the raised edges of the wing, red cross and unit ID. We placed a quarter next to it for sizing of the hat pin. The price includes shipping which requires a bubble envelope.
The fabric key fob with Remove Before Flight on one side and the Vietnam Dustoff Association Logo on the opposite side. The FOB is 4" I length on quality fabric. Think of many uses---car keys, boat keys, key to your airplane, riding lawnmower, snow blower, jet ski, you name it and it will work for you.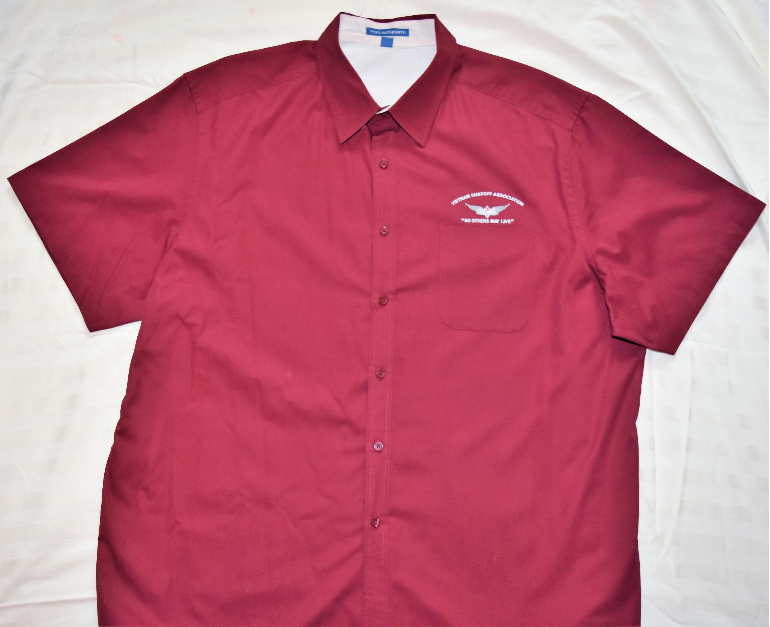 VDA Formal Shirt
Available After our 2019 Reunion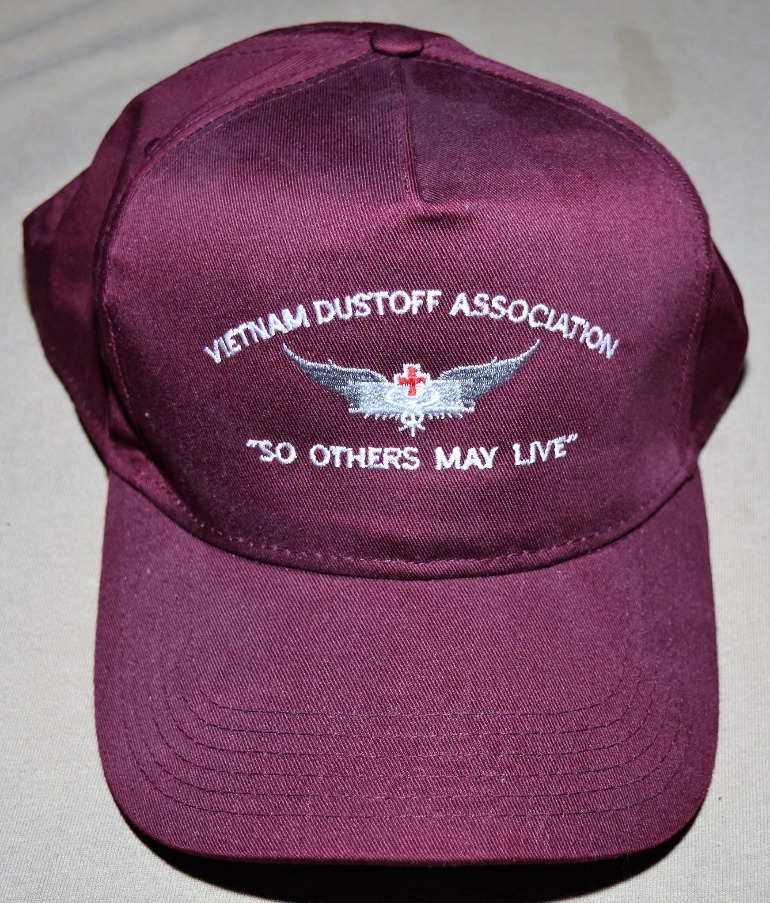 VDA HAT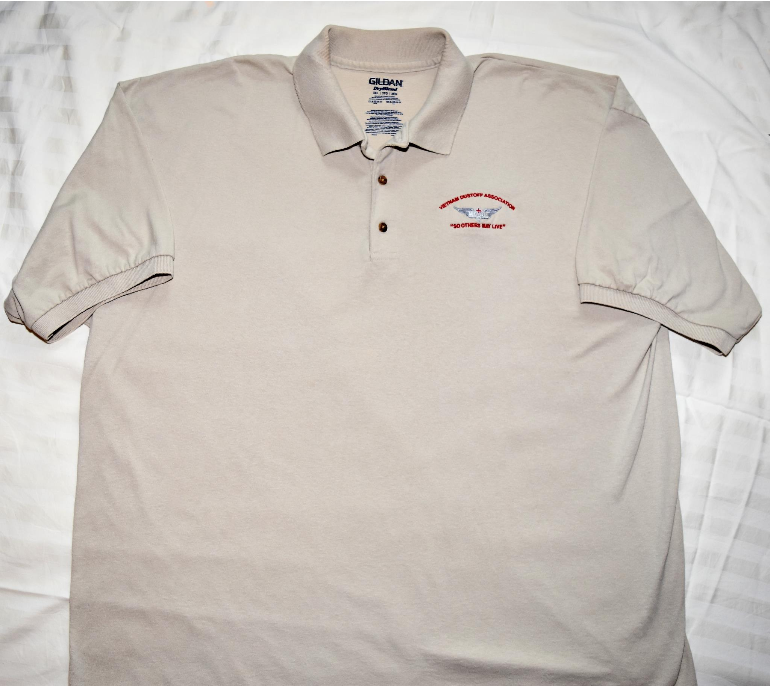 Tan Polo Shirt